Apprenticeships
Applications closed
Applications closed
Applications closed
Applications closed
Applications closed
Applications closed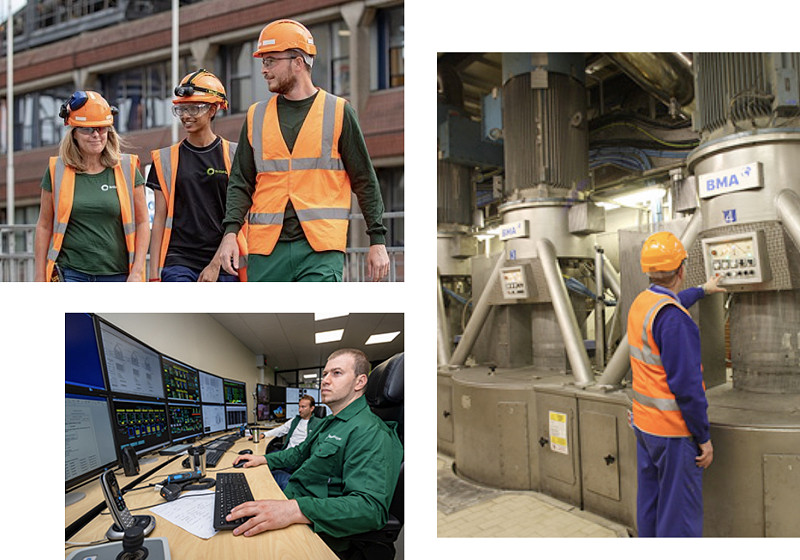 Our Apprenticeships

Would you like an Apprenticeship with a company that prides itself on Innovation, Sustainability, Manufacturing Excellence and Teamwork?
Process and Mechanical or Electrical Engineering Apprenticeships

Join one of our Engineering programmes and you can play a crucial role in shaping the future of our business whilst developing your skills and gaining a qualification.
Our Process Engineering Apprenticeship scheme follows the Science Manufacturing Technician Standard – Level 3 Process Technology Diploma and is 30 months in duration. Our Mechanical and Electrical Engineering schemes follow the Maintenance and Operations Engineering Technician Standard or the Food and Drink Maintenance Engineering Standard, Level 3. These schemes are between 42 and 48 months in duration including End Point Assessments. All our schemes offer a mix of on the job training at one of our four manufacturing sites and modular based study to gain formal qualifications.
Upon successful completion of the apprenticeship scheme you will have all the skills needed to become a qualified technician and you will work both individually and as part of a manufacturing team. Our factory and customer supply operations are large scale, fast moving plants where every day is different, operating 24/7 and are controlled by the very latest sophisticated control systems. You will become an integral part of a team supporting the processing of the sugar beet crop to producing products from Sugar to Bioethanol.
You will be capable of working with minimum supervision, taking responsibility for the quality and accuracy of the work you undertake. You will also be proactively identifying problems and solutions alongside areas for improving your working environment. To help ensure you are comfortable doing this, we will develop your communication skills, problem solving and team working skills throughout the scheme, using coaches and mentoring sessions as well as through an Outward Bound programme in the Lake District.
Customer Service Apprenticeships

Join our Customer Experience Team to support the delivery of the best-in-class customer experience. The role will support the Customer Experience Manager and the Customer Care team in the delivery of the day-to-day customer service. You will support on sales administration, process customer complaints, take responsibility for the maintenance of our customer relationship management tools and be actively involved in customer communications, including social media engagement. As you develop experience, your role will broaden to include customer service ownership of several accounts.
The role will follow the Level 3 Customer Services Specialist Apprenticeship Standard and the scheme is a minimum of 18 months of on-programme learning with an End Point Assessment. Attendance will be at Peterborough College, one day per month and you will be working at our Peterborough offices. Throughout the scheme you will receive support and coaching to ensure you get the most out of your Apprenticeship.
Apprentice Testimonials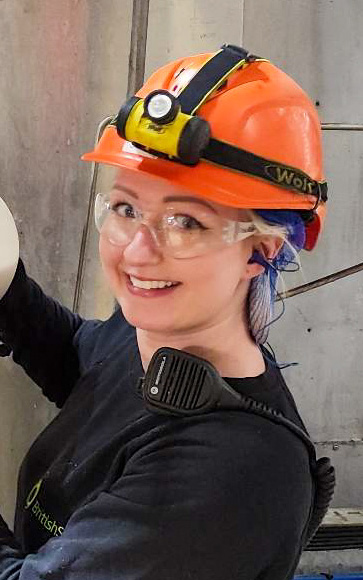 Samantha Glenn

An advanced apprenticeship lets you work full-time with an employer while also studying towards qualifications with a training provider.
Samantha Glenn began a Science Manufacturing Technician L3 apprenticeship to develop her skills and is now a fully qualified Process Technician at our Newark factory.
Frequently Asked Questions
+
What are the entry requirements?
Minimum 5 GCSEs Level 4 / C or higher, including Mathematics, English and Science.
+
What is the application process?
Online application form
Situational 'get to know you' interview

We'll ask you about your CV
We'll tell you more about the scheme
We'll discuss your motivation for applying for the programme

Assessment centre

Interviews
Group exercises
Hand written exercise
Factory tour
Q&A with current apprentices
+
What are the best subjects to take if I want a job with you?
Maths, English and a Science subject are essential. After that, do what you enjoy. We want employees who can think broadly and bring different approaches to our business.
+
What skills and experience are you looking for?
Having the qualifications is one thing. Demonstrating drive and commitment through hobbies, pass-times and work experience is invaluable. But also being able to demonstrate that you have good communications skills have worked individually or as part of a team are also very valuable.
+
How long will an apprenticeship last?
Our schemes are generally between two and four year programmes before you are fully qualified. Please look at the specific scheme details for more information.
+
Will I be guaranteed a job at the end of it?
On successful completion of your scheme we will make every endeavour to appoint you into a full time role, however this does depend on your performance and our business needs.
+
Will I have to do exams?
Throughout your scheme there will be a number of tests and assessments to check that you are progressing to the required standards. There will also be an end point assessment but we will do plenty of preparation work with you to ensure that you are ready for this.
+
Will I get paid every month or weekly?
You will be paid on the last working day of each month.
+
What will I actually do on a day-to-day basis?
For our Engineering schemes, initially you will shadow one of the more experienced technicians, learning the plant and understanding our operations before working more independently. Our schemes cover a wide range of activities where no two days are the same and you could find yourself working across different disciplines as you progress. Typical activities you will be involved with include monitoring the plant and making changes to the process to optimise performance and/or carrying out routine maintenance activities, fault finding or responding to breakdowns.
For our Customer Service scheme, you will support the Customer Experience Manager and the Customer Care team in the delivery of the day-to-day customer service. Based at our Peterborough offices you will spend one day per month with our training provider, Peterborough Regional College.
+
English is my second language, is that okay?
You will need to be able to communicate effectively in English to enable to keep yourself safe and also work effectively. It is also a requirement of the apprenticeship standard that you have a Level 2 English qualification to start the programme.
Join our network

Stay connected by joining our network! Enter your email and
we'll keep you informed about upcoming opportunities.